2018.09.30 Sunday
■40周年パーティーに向けて インタビュー(English)
台風が来てますが、、、、(大汗)
今回の24号が過ぎた後に すぐに25号がやって来ているみたいで、、、
この街のJRの電車の来る 割合より多いんじゃないかと?!
思うぐらい!ww
25号が 来ない事願いますが
来週の土曜日は ついに 40周年パーティー!!
そんな40周年のヘッドライナーで出演する
Dub 4 Reason
現地の人用に 英語バージョンのインタビュー
がFBなどに掲載されていますので
こちらでも紹介しておきます!
(こちらのBLOGを見てくれている現地の人も
いるみたいなので、、、)
===================================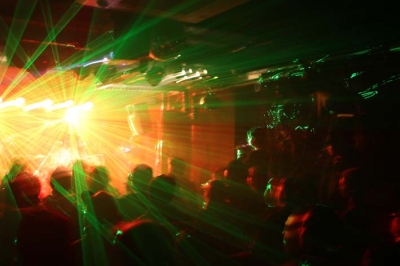 Skull Skates 40th Anniversary Show Featuring Dub 4 Reason
Being an underdog in an underdog activity is great because it gives the freedom to do what you like. Case in point: Skull Skates brings an obscure headline act called Dub 4 Reason from Skull Skates Japan to showcase their 40th anniversary show in Vancouver on Oct. 6, 2018.
Massive scene builders in Japan, Dub 4 Reason blends thick layered bass bottom end with tantalizing metal style guitar grinding and fluttering through various effects.
Skull Skates recently caught up with Dub 4 Reason in their hometown of Gifu City Japan and asked them some questions: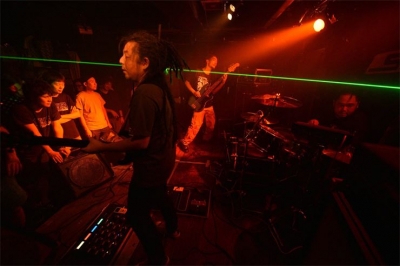 1. How did the band form and what is it's relation to Stab 4 Reason?
Stab 4 Reason started as a hardcore punk rock style band with a vocalist. The original lineup of the band was on hiatus for a while and eventually reformed with a new direction. Dub 4 Reason in it's current state is an instrumental outfit. Guitar, bass and drums; a three member dub style band.
2. What is the relation to the legendary venue ANTS. Can you remember some favourite shows at the venue?
Ants is owned by Dub 4 Reason guitarist Master K. So many great shows have taken place at the venue that it's pretty hard to select favourite shows, but good bands come from all over Japan to play on a daily basis.
3. What are your primary muscial influences?
Bad Brains. Hardcore punk, reggae, both.
4. Your material is often compared to BAD BRAINS. Do you consider your sound a more punk / hardcore mix or a more dub / metal mix.
For Dub 4 Reason we make the basic track with a dub reggae dance music style, then add a more hardcore metal taste.
5. How do you contemplate the various passages between the dub style and the hardcore / metal style. Do you have a system?
Everything is done very organically so to speak. We are not using any PC or dub mixer equipment, just three people playing with analog effects creating simple and effective layering.
6. Favourite Japanese punk / hardcore / metal bands?
Laughin' Nose, Boredoms, SxOxBx, Outo, Gauze, Lip Cream etc. Our favourite Canadian band is SNFU! We went to see them in Nagoya when they toured Japan.
7. What is your relation to Skull Skates Japan?
Skull Skates Japan is located in the same area as Dub 4 Reason, Gifu prefecture in central Japan. We have been friends for over 15 years. We both help each other produce events and tours etc. promoting music, art and skateboarding all over Japan. during these collaborations we have built a great relationship!
8. Do you ever hang out with the band SABBAT?
No …never
Okay thanks and congratulations to Skull skates on their 40th anniversary!!! We are looking for forward to playing for our first time in Canada!